WEBINAR: Resilience for Existing Buildings in the Face of Climate Change
Presented by Gord Rajewski, R.E.T., National Practice Leader, Building Science and Sustainability
April 08, 2021 | By John Alley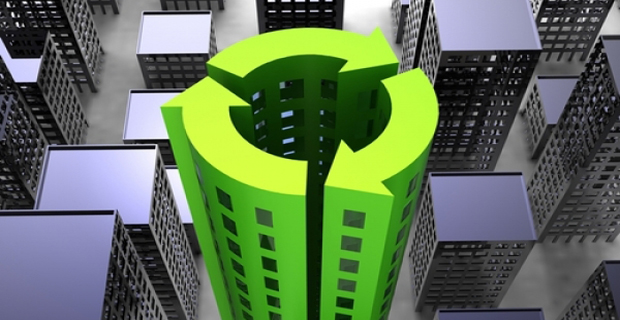 WEBINAR:

Resilience for Existing Buildings in the Face of Climate Change
Presented by Gord Rajewski, R.E.T., National Practice Leader, Building Science and Sustainability
Thursday, April 8, 2021 - 12:00pm to 1:00pm
Environment, Sustainability and Governance (ESG) is becoming top of mind not only within governments but the private sector as well. Stakeholders, investors and employees are demanding that organizations define their plan to meet the threat of extreme weather brought on by climate change. There is now real urgency attached to developing thoughtful responses.

This session will provide background on the topic of Resilient Design, it will explain why resiliency is not a stand-alone subject, that resiliency needs to be combined with energy performance and sustainability. The session will discuss the project elements that need to be understood as owners embark on a greater understanding of their existing building assets, from base line creation through to retrofit completion. We will also discuss options for financing retrofit projects and focus on project case studies that deal with Wildfire, Air Quality and Structural aspects relating to the need for appropriate resilient design measures.


"Over 80 per cent of all buildings standing in 2030 have already been built." Existing buildings represent the greatest opportunity for net reductions in carbon emissions. Our country cannot reach its emissions reduction goals without including existing buildings.

Learning Objectives:
To provide background on Resilient Design
Provide Understanding on the link between Resiliency and Performance and Sustainability
To provide increased insight on structural aspects relating to the need for appropriate design measures
About the Presenter:

Gord holds an Honours Diploma in Building Construction Engineering Technology from the Northern Alberta Institute of Technology and is a Registered Engineering Technologist (R.E.T.) with the Association of Science and Engineering Technology Professionals of Alberta. Gord has more than 36 years of applied building envelope and roof consulting experience and has undertaken projects throughout Canada and the United States. He provides senior management and key technical support for the Building Science practice at Pinchin Ltd.

PLATFORM: Zoom Webinar or Phone Call In

A registration email with call in details will be sent out the evening before (Wednesday, April 7th) and attendees will need to click that link and follow the instructions in order to receive call in information

DATE: Thursday, April 8th, 2021

TIME: 12:00pm - 1:00pm
COST:
$10.00 plus GST for pre-registered CSC members / Association Executive Directors
$20.00 plus GST for non-members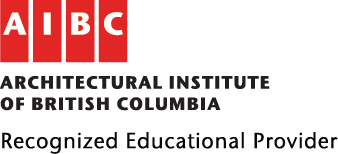 AIBC Members will receive 1 Core LU (Learning Unit) for attending this event.
Contact John Alley at 604-218-1308